Home Delivery
Brookes Pharmacy offers a convenient prescription delivery service. We will collect your prescriptions from all local GP surgeries and delivering them directly to your door.
Read more »
---
Cholesterol Testing
Cardiovascular disease is the biggest cause of death in Ireland for both men and women. Brookes Pharmacy can check your cholesterol level in store.
Read more »
---
Christmas Club
Read more »
---
Weekly Dispensing
Brookes Pharmacy offer an easy way to organise your weekly medication. The pharmacy will dispense your medicines into trays organised by day of the week and time of day.
Read more »
---
Food Intolerance Testing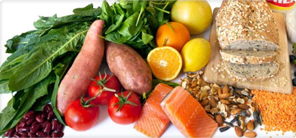 Food Intolerance affects a great number of people. Brookes Pharmacy Bandon now stock Food Testing kits to test for a range of food intolerance conditions.
Read more »
---
Walker Hearing Aid Clinic
If you are concerned about your hearing have your hearing tested by a qualified audiologist at Brookes Pharmacy. In association with Walker Hearing Clinic, we supply a number of hearing aid products that are tailored to suit each person's requirements.
Read more »
---
Local Services
Name, address and phone numbers for local GPs, Dentists and Hospitals in the Bandon area.
Read more »
---
Useful Forms
Useful medical information and claim forms as well as links to health insurance providers and other useful medical institutions.
Read more »
---